Unity of the Valley Spiritual Center endeavors to align with the mission of Unity Worldwide Ministries Earth Care Program. The Unity in the Community Social Action Committee was formed to share ways that Unity of the Valley Spiritual Center can participate in meaningful programs and activities, and become even more active in serving the needs of our greater community. For more about EarthCare read below or go to  unityworldwideministries.or....
We are certified as a congregational EarthCare community by UWM's EarthCare Program. As a nonprofit faith-based organization, we support only those events and activities that also have nonprofit status.
Please be assured that you have the right to choose whether to participate in this program. There is no obligation or expectation to join any of the events or activities. We are each on our own spiritual path!
The next virtual training to become a Climate Reality Leader is April 22-May 2. The training is led by former Vice-President Al Gore, scientific experts and Climate Reality Leaders. This is a great opportunity to connect with like-minded people and to up your climate game to make a difference! The training is free, and to apply go to
https://climaterealityproject.org/training.&nbsp
;
The  Solano Climate Policy Action Team on meets on the fourth Monday of the month at 7pm.  Contact Bob Panzer for a Zoom link at
rmp572@gmail.com
I want to invite you to join two important events coming up in late February. These are part of an ongoing series we'll be offering in the coming months. It's part of a hopeful transition to some real climate progress that lies ahead. These events can help inspire, engage and activate us to achieve meaningful climate protections at the federal level. 
The first is a Digital "New Day" Rally on February 24th at 3pm eastern/2pm central/1pm mountain/noon pacific. 
The climate community across the nation will (virtually) rally together to tell legislators its #TimeToAct on Climate. During the New Day rally we will discuss upcoming opportunities to address the existing crisis on the economic recession, environmental injustices, COVID recovery and climate emergency. The rally will feature dynamic speakers including Mustafa Santiago Ali (National Wildlife Federation), Latricea Adams (Black Millennials for Flint), Justin Onwenu (Sierra Club Michigan Chapter) and Yoca Arditi-Rocha (The Cleo Institute). Join the conversation! 
Register here for the digital rally on 2/24.
The second is a Lobby Training Webinar on February 25th at 5pm eastern/4pm central/3pm mountain/2pm pacific.
This free one-hour webinar will be geared towards beginners, but will have tips and information that is helpful to everyone. Join Interfaith Power & Light to learn some tips for setting up meetings with your elected officials and lobbying for climate action. Lobbied before? Join us to brush up on your lobbying skills. We'll have experts who will lead you through the key steps to be an effective faith advocate for equitable climate solutions, and we'll brief you on our faith-climate platform and key policies. 
Register here for the lobby training webinar on 2/25. 
Environmental activist and Buddhist scholar Joanna Macy talks about "active hope." Active hope is not about passively wishing something might happen, rather it is about finding the tools you need to help make it happen. You can't do it alone, but we can't do it without you. Consider this rally and webinar as tools that help you engage more deeply into enacting climate solutions. Together, we can build a movement strong enough to achieve real climate progress. We will build more renewable energy, transform our transportation system and develop a new economy that is inclusive, cleaner and more just. 
Please join us and share this message with others. 
With active hope, 
Bill Bradlee
National Organizing Director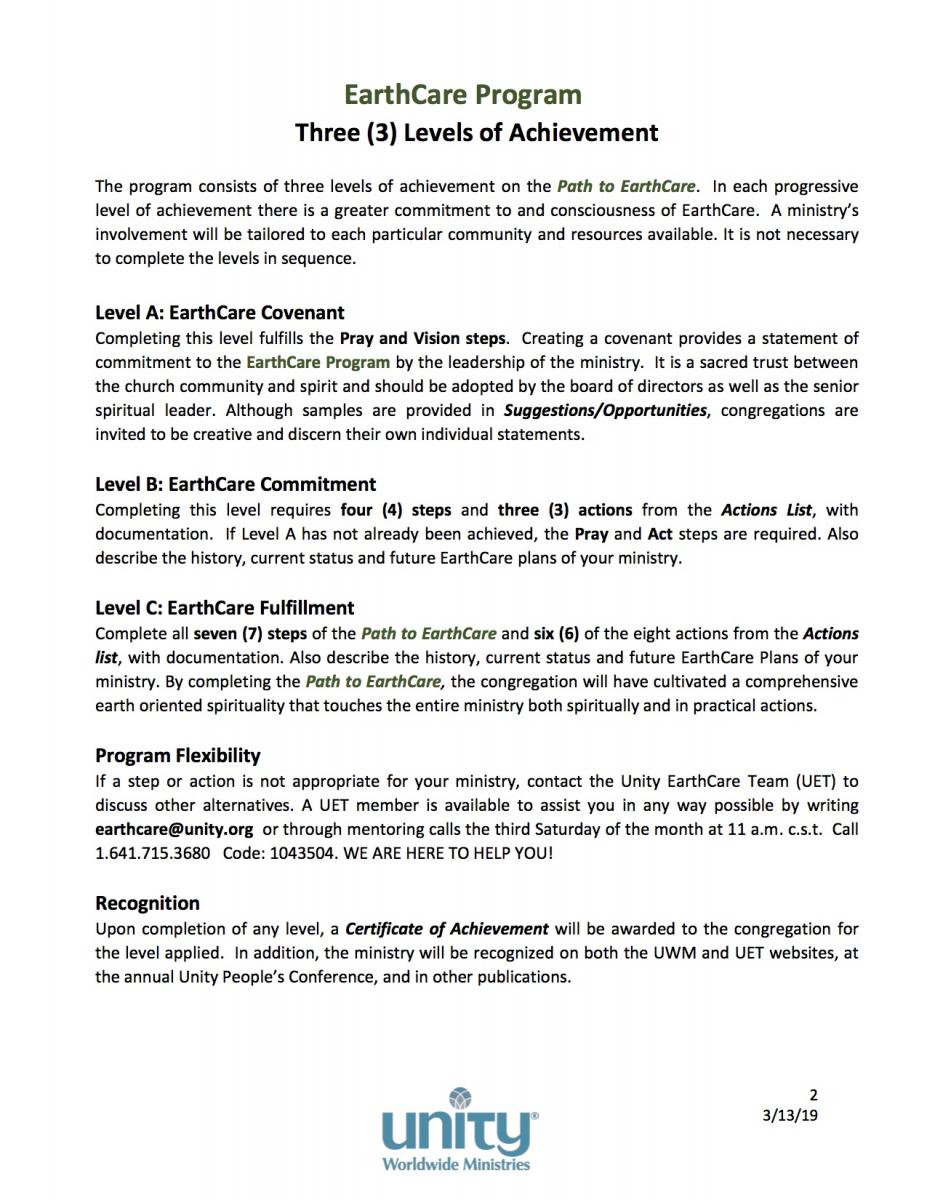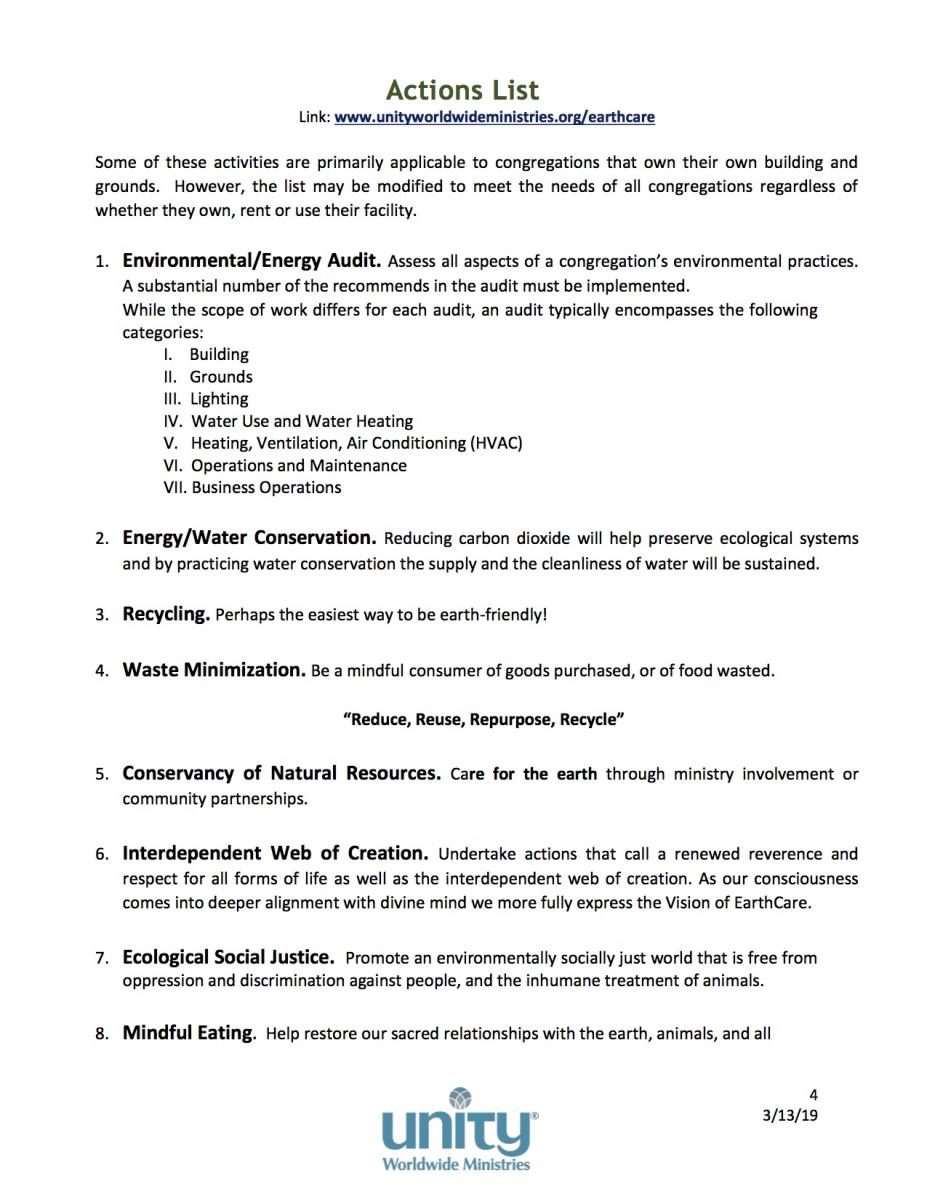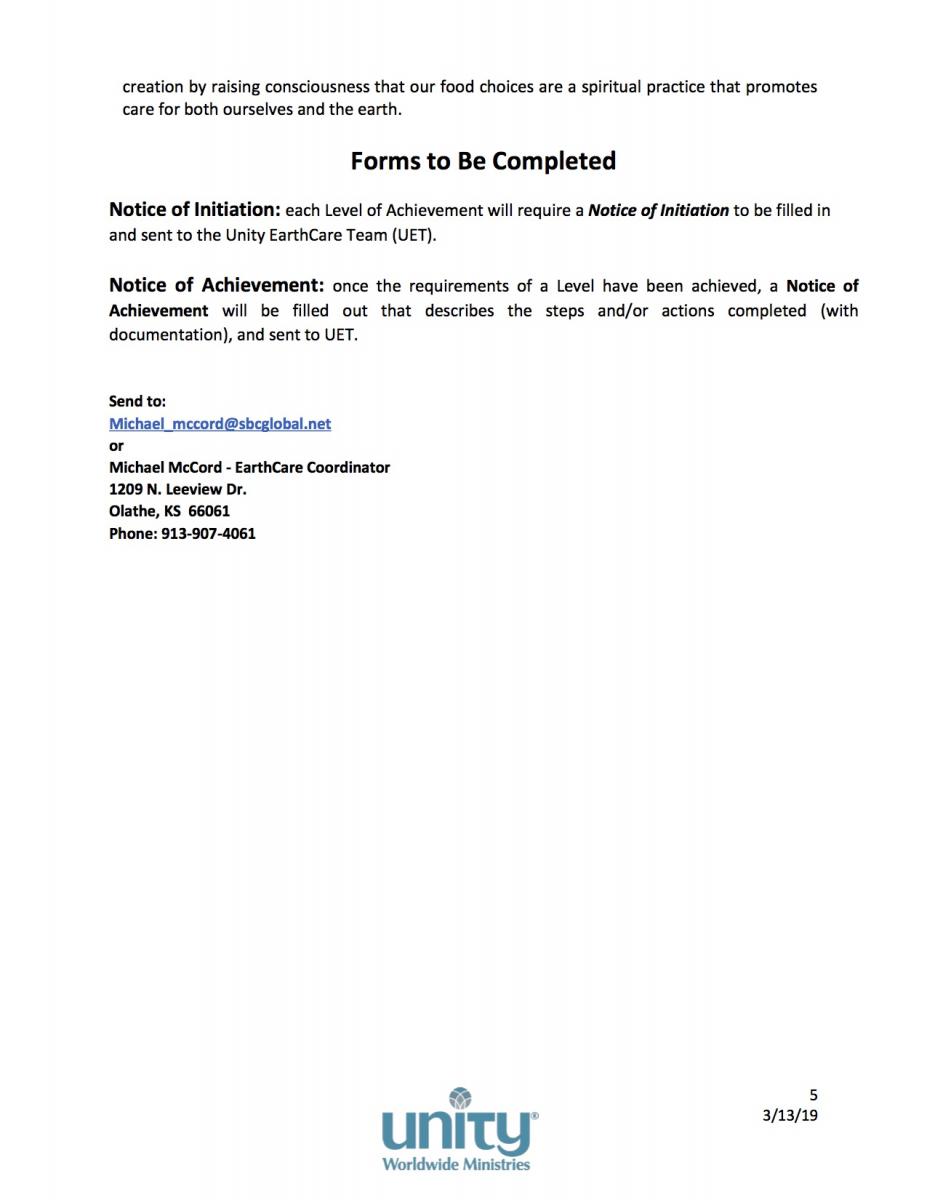 EarthCare Meeting times are:
The Unity Social Action Committee meets on Zoom.