Unity 4th Friday Feed @ Epiphany
WHAT:
The "Friday Feed" is what we call our volunteer ministry that works with the Epiphany Episcopal Church Community Meal Program to cook and serve a healthy meal once a month. Since March 2000 the Community Meal Program has been serving free hot meals every Friday evening. Unity has been participating since 2010.  Each week approximately 200 meals are served.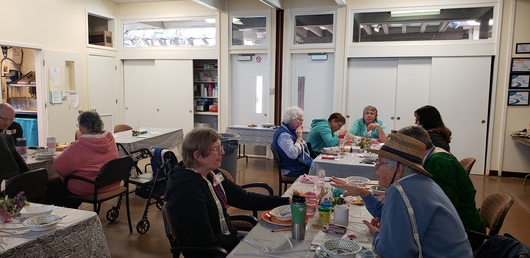 WHEN: 
The 4th Friday of every month (not the last Friday, some months have 5) from 12 noon to 8 PM. This is divided into three shifts. Cook & Prep from 12 - 4 PM, Serve from 4 - 6 PM and Clean from 6 - 8 PM. Volunteers are welcome to come for as long as they can. The greatest need for help is Serving and Cleaning from 4 - 8 PM.
2019 Dates:
November 22nd
December 27th
2020 Dates:
January 24th       July 24th
February 28th     August 28th
March 27th        September 25th
April 24th          October 23rd
May 22nd.         November 27th
June 26th.          December 25th
WHERE:
300 West Street Vacaville CA 
HOW:
We use an online sign-up tool called Sign Up Genius. You can create a user profile to get reminders once a month or sign up as you are able. 
NOTE: 
This is mildly physical work. You need to be able to stand for 2 - 4 hours and work with your hands. We try to find the task that will best fit with your abilities. We ask that you wear a hat or head covering and closed toe shoes. Aprons are provided. You are welcome to enjoy a meal while volunteering.